[Wedding Playlist] • The Hill, Hudson Valley—May 2015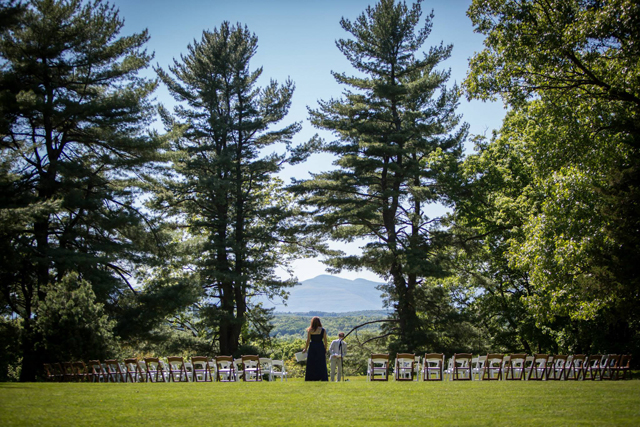 Photo by Kamila Harris.
This Spring 2015 wedding at the gorgeous, rural, and sprawling venue The Hill in the Hudson Valley was a wonderful experience to be a part of. This day's sound was a great example of how a client's strong opinions and influence of music style blended with my own selections to create a cohesive whole that worked together appropriately for the mood of the crowd. For cocktails and dinner, the client had a specific sound in mind, which was a mid-tempo combination of sexy retro-Disco, Caribbean sounds, Brazilian Samba, and modern Euro-Disco lounge music. The client and I discussed the sensibility of that during our initial meeting, and it was a lot of fun to take her suggestions, and supplement them with my interpretation of her concept.
For the dance party, we agreed that New Wave, Disco, Vintage Soul, Motown, and Funk would dominate, and you'll see how those genres made it into the final set. A few wildcards made it in due to spontaneous requests, but all-in-all, the resulting party was an absolute blast, as the guests were fully on board to gave a great time. None of us wanted this night to end!!
•
Cocktail Hour
Bebel Gilberto & Daniel Jobim: "Bim Bom"
Allo Darlin': "Kiss Your Lips"
Boney M.: "Rivers Of Babylon" (Club Mix)
Musical Youth: "Pass the Dutchie"
Keni Burke: "Risin' To The Top"
Cymande: "Bra"
Dr. Buzzard's Original Savannah Band: "Cherchez La Femme/Se Si Bon"
Pet Shop Boys: "Requiem in Denim and Leopardskin"
Escort: "Makeover"
Air: "You Make It Easy"
Andrea True: "More, More, More"
Patrice Rushen: "Remind Me"
The Brothers Johnson: "Strawberry Letter 23"
Carly Simon: "Why?"
Idris Muhammed: "Crab Apple"
Astrud Gilberto & Koop: "Here's That Rainy Day" (Koop Remix)
Dinner
Mary Jane Girls: "All Night Long"
Sister Nancy: "Bam-Bam"
Stars: "This Charming Man"
Fleetwood Mac: "Everywhere"
Talking Heads: "This Must Be The Place (Naive Melody)"
Blondie: "The Tide Is High"
(The ">>>" to the right or left of a song indicates that it was beatmatched with the adjacent track.)
Dance Set
Diana Ross: "Upside Down">>>
>>>Earth, Wind & Fire: "Shining Star">>>
>>>Stevie Wonder: "I Wish"
Taylor Swift: "Shake It Off"
The Jackson 5: "The Love You Save">>>
>>>KC & The Sunshine Band: "Get Down Tonight"
Dinner Cont'd
Dr. Hook: "When You're In Love With a Beautiful Woman"
Sister Sledge: "He's the Greatest Dancer"
Sade: "When Am I Going To Make A Living"
Roy Ayers: "We Live In Brooklyn Baby"
Mongo Santamaria: "Watermelon Man"
Poolside: "Do You Believe"
Redbone: "Come and Get Your Love"
Toots & The Maytals: "Pressure Drop" (Single Version)
Talvin Singh: "Traveller" (Kid Loco's Once Upon a Time in the East Mix)
Jimmy Cliff: "You Can Get It If You Really Want"
Final Dance Set
The Clash: "Rock The Casbah">>>
>>>Michael Jackson: "P.Y.T. (Pretty Young Thing)"
Prince: "I Wanna Be Your Lover"
Pointer Sisters: "Jump"
Chic: "Everybody Dance"
Talking Heads: "Once in a Lifetime">>>
>>>Whitney Houston: "I Wanna Dance With Somebody">>>
>>>The Human League: "Don't You Want Me">>>
>>>Mark Ronson: "Uptown Funk" (feat. Bruno Mars)>>>
>>>The Time: "Jungle Love"
Pharrell Williams: "Happy"
Walk The Moon: "Shut Up and Dance"
De La Soul: "A Roller Skating Jam Named 'Saturdays'"
Salt-N-Pepa: "Shoop"
Janet Jackson: "When I Think Of You"
Andre 3000 (OutKast): "Hey Ya!"
Aretha Franklin: "Respect"
Diana Ross & The Supremes: "Baby Love"
Smokey Robinson & The Miracles: "I Second That Emotion"
The Cure: "Just Like Heaven"
Blur: "Song 2"
Vanilla Ice: "Ice Ice Baby"
David Bowie: "Let's Dance">>>
>>>James: "Laid"
Blondie: "Call Me"
The Smiths: "This Charming Man"
Dolly Parton: "9 to 5"
Robyn: "Dancing On My Own">>>
>>>Erasure: "A Little Respect"
Le Tigre: "Deceptacon"
Junior Senior: "Move Your Feet"
Shaggy: "It Wasn't Me"
Barry White: "You're the First, the Last, My Everything"
The Jacksons: "Can You Feel It?">>>
>>>Anita Ward: "Ring My Bell">>>
>>>Bee Gees: "You Should Be Dancing">>>
>>>Lipps Inc: "Funkytown"
Pras: "Ghetto Supastar (That Is What You Are)">>>
>>>A Tribe Called Quest: "Check The Rhime">>>
>>>OutKast: "Ms. Jackson"
Daft Punk: "Harder, Better, Faster, Stronger"
Mariah Carey featuring O.D.B.: "Fantasy" (Featuring O.D.B.)>>>
>>>Mark Morrison: "Return of the Mack"
David Bowie: "Modern Love"
Supergrass: "Alright"
Pet Shop Boys: "Always On My Mind">>>
>>>Lady Gaga vs Eurythmics (Divide & Kreate mix): "Dance Dreams">>>
>>>Icona Pop (feat. Charli XCX): "I Love It">>>
>>>Yaz: "Don't Go"
Last song
LCD Soundsystem: "Daft Punk Is Playing at My House"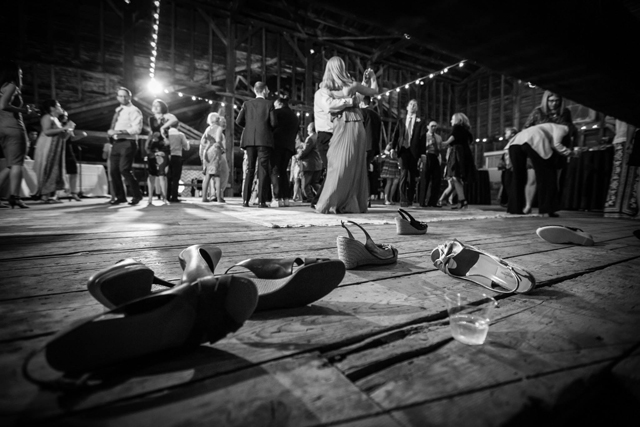 Photo by Kamila Harris.