DJ Ceremony spins at the Fossil 34th Street store on Sept. 8th for Fashion's Night Out 2011.
FASHION'S NIGHT OUT 2011.
A GLOBAL CELEBRATION OF FASHION.
From Manhattan to Milan, Atlanta to Australia, the after-hours shopping extravaganza Fashion's Night Out is back. For the third year in a row, celebrities, designers and stars will perform and mingle with shoppers as they take part in FNO-exclusive events and snap up special designs. The 2011 edition of the best fashion party in history will be even better this year with new FNO-exclusive events, entertainment, locations and more.
Yours truly, DJ Ceremony, will be spinning upbeat British Invasion, Indie, and Rock at the FOSSIL store at 38 West 34th Street in Manhattan. Browse and shop the fall collection, enjoy catering courtesy of The Treats Truck, and more.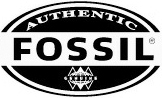 DJ Ceremony spins at FOSSIL for "Fashion's Night Out 2011".
6 p.m. to 11 p.m.
38 West 34th Street; New York, NY; 10001
212-594-5850