"OSCILLATE WILDLY" @ Gallery Bar Art & Event Space, LES : July 7th.
"OSCILLATE WILDLY" at the gorgeous GALLERY BAR (Lower level)
A Monthly Smiths & Morrissey Tribute Night & Dance Party.
Now in it's second year.
Next edition: Thursday, July 7, 2011 at Gallery Bar (Lower level).
• Guest DJ sets by Bill Ricchini of Summer Fiction
• Special guest Moz-themed go-go by the beautiful Apathy Angel: 11:30+

Calling all handsome devils & unruly girls who will not settle down! Join scores of sweet and tender hooligans as headmaster DJ Ceremony spins a vehement all-night Smiths & Morrissey tribute dance party including classics, deep cuts, & new releases (-'cause I really do love them; does that sound mad?). Also featuring UK, Northern Songs, Indie, Britpop, & Manchester.
• 21 & up. $5 cover. (E-mail DJ Ceremony for limited comp admission)
Dress: Brigitte Bardot, Alexandra Bastedo, Truman Capote, James Dean, Steve McQueen, Nico, Edie Sedgwick, Sandy Shaw, The Silver Factory, Paul Weller, Oscar Wilde, Natalie Wood, minor extra from the "Stop Me" video.
Thursday, July 7th, 2011 — 10 p.m. to 4 a.m.
Venue: Gallery Bar (lower level) — 120 Orchard Street (just above Delancey)
New York City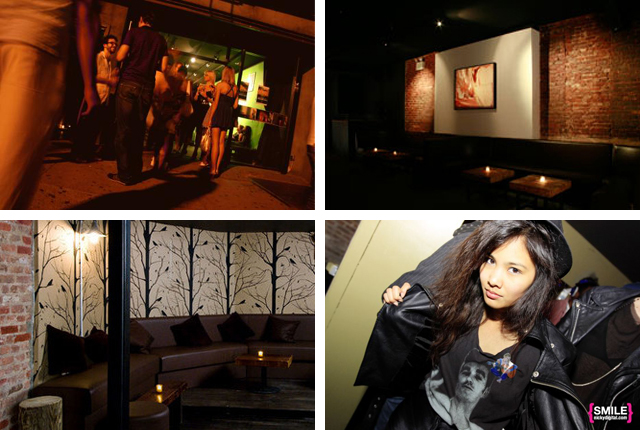 Photo credits: Top left: Philipp. Bottom right: Nicholas Rhodes of NickyDigital.com.
http://facebook.com/djceremony
http://www.gallerybarnyc.com/home.php
http://www.morrissey-solo.com
‎"-And when you want to live… how do you start? Where do you go? Who do you need to know?"