Recommended Wedding Vendors
Below I've gathered a few wedding vendors that I've worked with on past events, and whom I think exceptional and professional services. I would enthusiastically recommend all of these individuals and the services they provide.

Photographers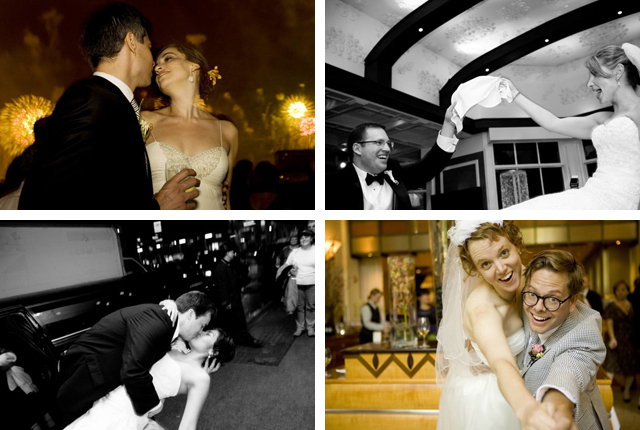 In addition to admiring Levi's strong body of work & photographic technique… on a personal level, I also found him to be very detail oriented, personable, and an overall pleasure to work with. See more of Levi's work at my Wedding Photography Gallery.
•
More wedding photography resources:
Betsi Ewing Studio, Big Cake Photography, Brookelyn Photography, Cassi Claire Photography, Maggie Marguerite Studios, Stak Photography, Studio A Images, Stylish & Hip Weddings, Year And A Day Photography

Wedding Planners

I recently worked with Emily of EM Event Management at a wedding at the New Leaf in Fort Tryon Park near The Cloisters. She was able to attentively respond to a complex and fast-moving event with calm and grace, and did so all with a great attitude.

Musicians

I recently discovered the sounds of Avalon Jazz Band at a lovely wedding I DJed & MCed at The Foundry. They created an enchanting atmosphere with their stylish twist on vintage Parisian Jazz. You can also see them perform at a variety of regular gigs around Manhattan.

Officiants

Kim Worley, whom I've worked with multiple times, is a very experienced interfaith minister who performs both religious & secular weddings. She's a seasoned professional who brings thoroughness and a warm spirit to her ceremonies. Photo credits: R Wagner Photography (right).
•
Rev. Annie Lawrence : Interfaith Minister
I recently worked with Rev. Annie, an ordained Interfaith Minister in New York City. I was very impressed with the joy, impact, and meaning that she brought to the ceremony. Rev. Annie has officiated hundreds of traditional, alternative, civil, non-denominational, religious, spiritual, secular marriage ceremonies, and gay weddings. Photo credits: 3 Photographers (right).
More wedding officiant resources:
Alice Soloway: Wedding Officiant, Jeddah Vailakis/Interfaith Ceremonies, Julie Snyder: Ordained Minister, Weddings By Bettina

—DJ Ceremony: New York Wedding DJ